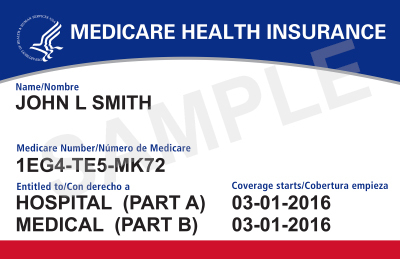 For under 65 Health insurance, Click on the link below to shop and compare plans in your area. This is an enhanced link to Healthcare.gov and will streamline the process for you. You can enroll directly from this link. Contact us if you need help choosing a plan.
Get Health Insurance Quote Now
MEDICARE
Medicare open enrollment is the time to review your health plans and drug coverage. Things change every year. Just because your plan was good last year, doesn't mean it's the best plan for you this year. REVIEW EVERY YEAR. Open enrollment is from October 15th to December 7th. What you can do-You can join, switch or drop a Medicare health plan or a Medicare Advantage plan (Part C) or join or switch drug plans during open enrollment.The Medicare Program is made up of 4 Parts currently. Let me break down what each of these are below:
MEDICARE PART A:
Part A covers inpatient hospital stays, care in a skilled nursing facility, hospice care, and some home health care.
Most of the time Part A doesn't cost you anything in terms of monthly premium as long as you have paid 40 quarters in the Medicare system through your taxes while you were working.
If you do end up needing to use your benefits, there is a large deductible that needs to be met before Part A starts paying benefits, but then you will be covered for the 1st 60 days after before you start to realize copays and coinsurance.
MEDICARE PART B:
Medicare Part B is outpatient medical coverage. Part B helps pay for medically necessary services performed on an outpatient basis that are needed to diagnose and treat a medical condition.
Visits to your Primary Care Physician, Specialists, Surgeries, lab work, and preventative services are all covered under Part B. There is a monthly premium that you would be responsible for that will be withdrawn directly from your Social Security check if you are drawing Social Security. Otherwise, you would need to pay the premium 3 months at a time from your checking account.
There is a once a year deductible that you would have to meet before Part B pays anything, then it is a 80/20 split where you would be responsible for 20% of the costs of service.
MEDICARE PART C:
Medicare Part C is also called Medicare Advantage (MA or MAPD). It's an alternative to Original Medicare. Medicare Advantage may include prescription drug coverage, along with other extra benefits like Dental, Vision, and Hearing, etc... It is offered through private insurance companies, so you don't enroll in it at the Social Security office or website. These are usually network plans such as HMO's and PPO's with copayments and coinsurance found all throughout the plan based on services rendered. If you have an MA plan then this becomes your Primary Insurance and Original Medicare gets set aside but you will still need to continue paying your Part B premiums.
MEDICARE PART D:
Medicare Part D is your prescription drug coverage. Part D coverage is available as a Stand Alone Option (PDP-Prescription Drug Plan) to work alongside your Original Medicare or you can get all your prescription drugs through a Medicare Advantage plan (Part C or MAPD-Medicare Advantage with Prescription Drugs.) Part D plans are offered by private insurance companies contracted and approved by Medicare and it is mandatory that you have credible drug coverage when you join Original Medicare or if you choose a Medicare Advantage plan.
Every Medicare Prescription Drug Plan has a formulary that lists the drugs it covers. You'll want to make sure your medications are covered in that plan's formulary.
Most beneficiaries have to pay a premium for Medicare Part D, along with other costs such as copayments and coinsurance; these costs vary among plans.
Caution that if you don't enroll in a prescription drug plan when you're first eligible for Medicare and don't have other credible drug coverage in place, you could face a late enrollment penalty if you decide you want this coverage later on.
MEDICARE SUPPLEMENT - While Original Medicare covers a variety of health services, it doesn't cover everything. You'll still have to pay cost-sharing requirements, like deductibles, copayments, and coinsurance. Medicare Supplement (also called Medigap) plans help fill the "gaps" in coverage by paying for some of the costs that Original Medicare doesn't cover.
HOW DO MEDICARE SUPPLEMENTS WORK - To enroll in a Medigap plan, you must be enrolled in Original Medicare, Part A and Part B, and live in the service area of the Medigap plan you want to join. If you and your spouse both want Medicap coverage, you must each purchase separate individual policies. Medicare supplement plans only cover one person per policy. Medicare supplement plans only work with Original Medicare. If you're enrolled in a Medicare Advantage plan, a Medigap plan can't be used to pay for Medicare Advantage costs. You can't have both a Medicare Advantage plan and a Medicare supplement at the same time.
MEDICARE ADVANTAGE VS SUPPLEMENTS-
When discussing Medicare, many people, even agents, will have their personal opinions, however, not everyone has the same needs. Here at Four Seasons Insurance and Financial Agency, our goal is to educate our clients about the pros and cons of different options, then you tell us what you think would be best for your individual situation. Once we narrow down the path you feel fits your needs and budget, we'll talk about the about the specifics of products that are available.
No matter which option you choose, we have access to all the top carriers. Our job is to educate, not sell. Contact us today for your no cost, no obligation consultation.
To learn more about the options of having Original Medicare with a Supplement and Drug Plan OR choosing a Medicare Advantage plan, please contact us at 616-696-8255 or chris@conflittiagency.com
LIFE INSURANCE/FINAL EXPENSE/BURIAL POLICY-
Life insurance is not the most exciting thing to talk about, but it's an unfortunate fact that there is a 100% chance we will die; it's just a matter of when. We feel life insurance is a crucial piece of your financial plan and we'll help you put a plan in place. Four Seasons and Financial Agency will help you navigate the best options for you. There are many different options from Term, Whole Life, Final Expense/Burial policies. Coverage can start at $5,000 designed to help your loved ones cover the cost of medical bills and funeral expenses after your death up to millions of dollars of coverage for more complicated scenarios. We'll help you determine how much and what type of coverage is appropriate for your situation.
We're happy to answer
Any of your
Insurance questions.
616-696-8255